Overview
ORBIT PORTALS provides an easy and efficient manner to organize self-service within your booking environment. A holistic combination of various portals, such as Supplier Portal, Carrier Portal, Shipper Portal, Booking Agent Portal, Transporter Portal, ORBIT PORTAL comes with efficient technology and necessary functionality to establish a logistics collaborative network. Repetitive bookings are kept ready in the portals and widgets ensure quick and easy access to information. ORBIT PORTALS provides a one-stop solution for shipment order booking, shipment status, documents, invoicing and other functionalities such as MIS. Large portions of the back-end processes can be self-serviced through the implementation of ORBIT PORTALS.
Consolidate shipment requests for better execution and create an enhance logistics collaborative network.

Efficient slot booking schedules for arrival and departure for improved planning of loading and unloading.

Map-based views of shipment movement and status.

Access to functionality to manage every aspect of your supply chain.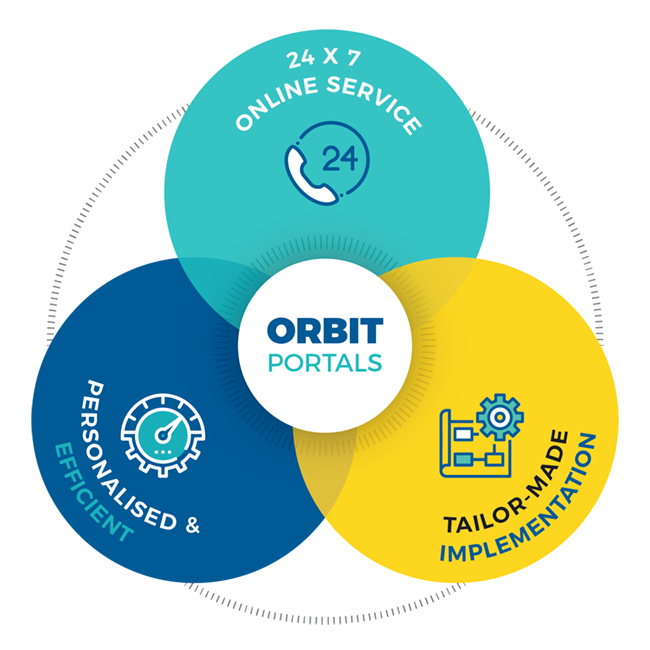 Benefits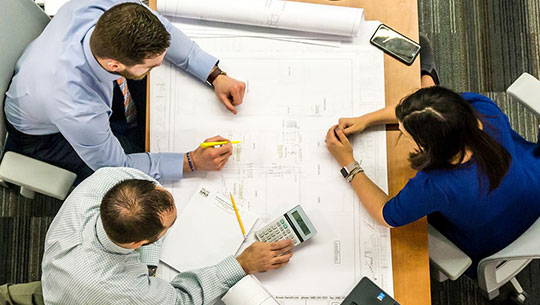 Organised Collaboration
Distributing functionality across various portals and creating process relationships between them allows organised collaboration for maximising efficiency in the value chain and reducing redundancies.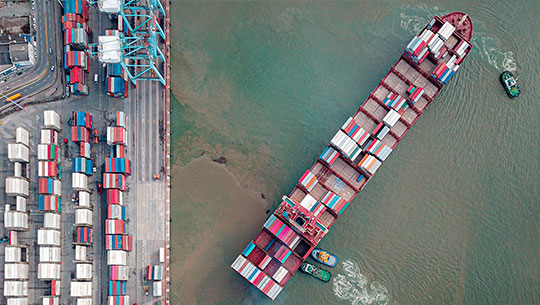 An eagle-eye view
Maintain overview and traceability of processes and transactions while maximizing collaboration in the value chain. Implement data-driven processes between parties to achieve network performance.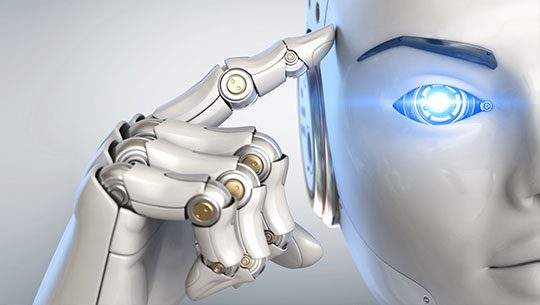 Robotic Process Automation (RPA)
Maximize self-service in the value chain by providing user-friendly & flexible user interfaces. Implement RPA for faster & error-free completion of transactions.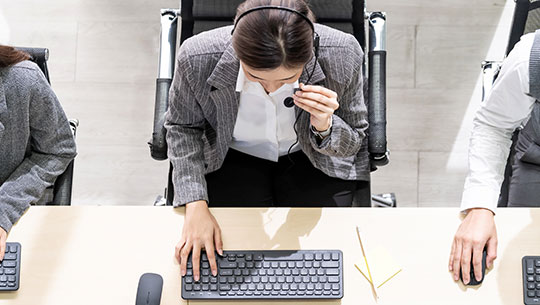 24/7 Service Window
Open a 24/7/365 virtual service window. Due to all data being centrally collated, the portal contains the last status of shipment derived from all stakeholders. Exception handling and notifications can be implemented with other modules to create autonomous (self-managed) decision support.
Features

Get a Quote
Simply select the desired trade lane and get your quote

Book a Shipment
Accept the quote and schedule your freight

View Transaction History
See complete booking detail including PoDs and B/Ls

Real-time Visibility
Track and trace in real-time with GPS location

Manage Invoices
Access invoice details and payment status on all order bookings

Search for Shipments
Search the latest shipment order postings by date, location & equipment

Manage Transport Orders
View complete order/trip details for scheduled in transit & completed deliveries

Track & Trace
Real-time visibility and geolocation details of your shipments

View Invoices
Invoice details, PoD's, B/L's and payment status on all order bookings

Access Reports
KPI & metrics based reports based on factors such as load and invoice data