This is an era of continuously evolving supply chains, ever-changing traditional roles of multi-modal transporters, increasing pressures on compliance and transparency. Profitable logistics businesses have moved beyond conventional approaches and are following outside-in 'Digital First' strategies to achieve extreme efficiencies & forge new partnerships in their supply-chain ecosystem. We are committed at DiLX to make that Digital Innovation possible for our clients.
- Vipin Moharir | Founder & Board Member, Group Chief Strategy Officer
Digital Partner of Choice
for the Transport and Logistics Industry
DiLX is an end-to-end digital innovation partner for the Transport and Logistics Industry within their Digital Logistics ecosystem. We implement cognitive supply chains and smart logistics of tomorrow through Digitalization. Backed by extensive experience, we rapidly adapt to fast-moving and chaotic markets with our proven Solution Consulting practices. This enables us to unravel and transform the 'Digital Spaghetti' challenges that today's organizations endure.
Being Digital in the true sense, we enable our customers to transform their business ecosystem into more automated, sustainable, competitive, profitable and customer-centric by leveraging cutting-edge technology solutions.
At DiLX, we conceptualize and deliver user-centric digital solutions that foster business growth and elevate the customer experience across Supply Chain through our standard DiLX ORBIT SAAS Solutions and Digital Engineering services.
For More Information Please Visit The Gateway Group
Why Companies
Rely on us
For Our Commitment Towards Excellence!
Experience
Engage in the best digital transformation practices crafted for the most progressive global logistics companies
Innovation
Our cross-industry innovations, modern technologies, and state-of-the-art SaaS solutions push the innovation envelope further
Risk Management
We deploy global delivery models and minimize the business risks through local yet global proximity to the client
Customer D'Lite
We serve customer delight to our global clientele: From leading freight forwarders, transporters & manufacturers to innovation flag bearers
Fact
Sheet

Zero Debt,
Zero Investors,
Zero Liabilities,
Since Inception

More than
2 Decades of
Experience

Satisfied Global Clientele
20+ Fortune
500 Customers

Serving Customers in
30+ Countries &
5 Continents

5 Development
Centers
/Offices
in 15 Countries

More then
80%
Repeat Business

Global Workforce
1600+ Brilliant Minds
14 Nationalities

Our
Values
More than our technological expertise, it's our relationships, reliability, and credibility with our customers, that makes us a globally successful company. Rest is complimentary.
We always deliver measurable business value and bring greater flexibility, faster time to market, technical expertise, and lower cost benefits to our customer's doorstep.
We believe in continuously improvising our Software Engineering practices to deliver maximum value to our customers. Our growth strategies are built around our culture of integrity, ethics and commitment and the brilliance of our team.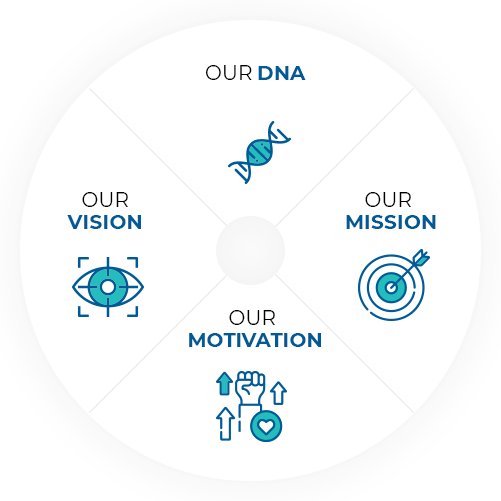 Our
Team
We are passionate about the innovations that are shaping the supply chain and logistics industry. Our solutions give you near real-time information and insights throughout the shipment journey so that you can make faster, more informed decisions.
We aim to redefine Logistics value chain from assessment to implementation, by getting comprehensive control and visibility through services that support your holistic IT requirements.
We have not only built an organization but also developed a culture among our colleagues and customers. A sense of responsibility, honesty and dedication is inculcated in each of our team members. This is what makes quality & on-time service possible.
Partner with us and experience the world of difference with our global network coupled with innovation and a passion for excellence. Reach out to us Today!
Vipin Moharir
Founder & Board Member, Group Chief Strategy Officer