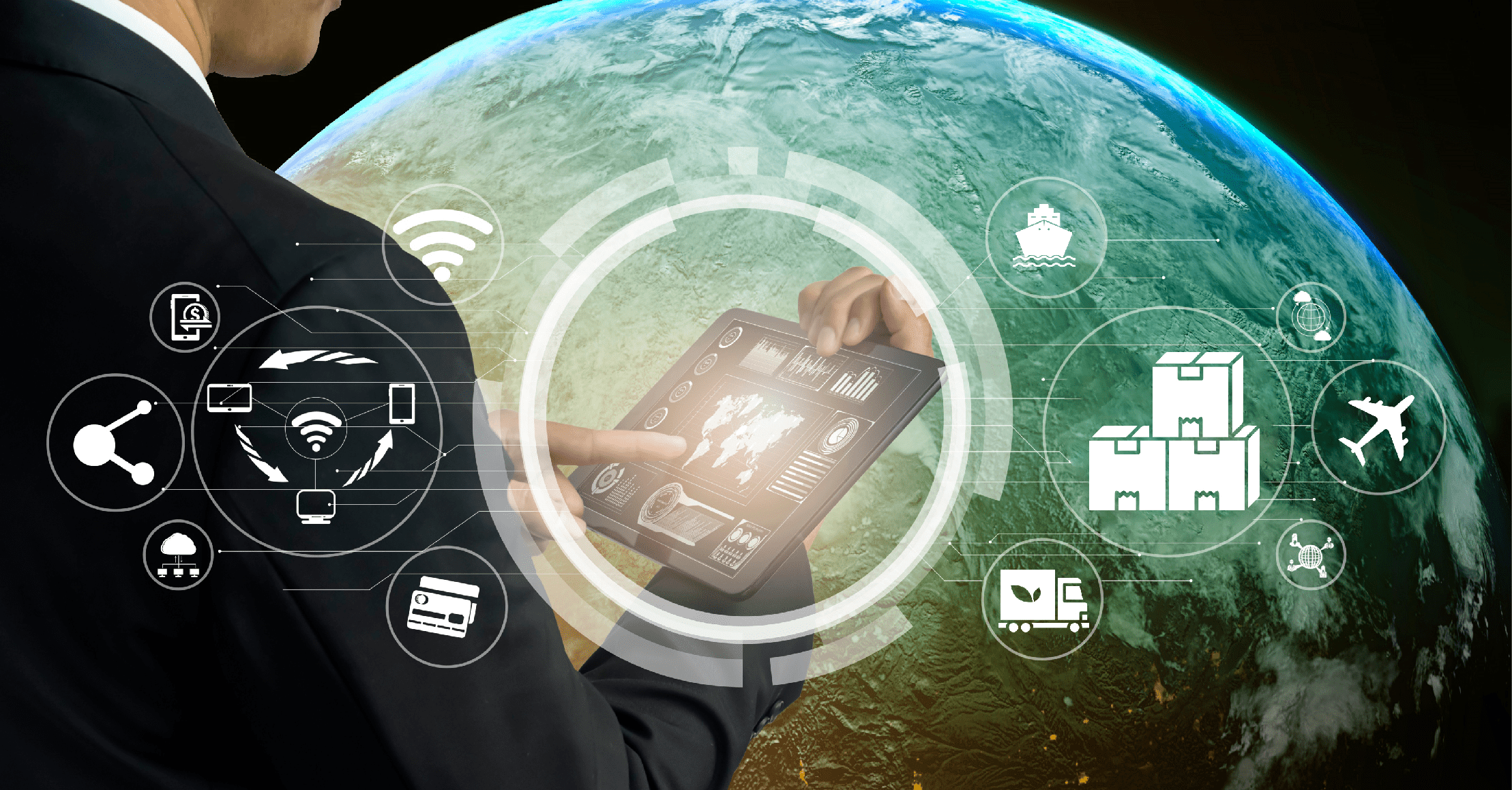 Climate Change Concerns Hitting Europe 'Hard'
Like every part of the world, the European continent is also not spared from the harsh effects of climate change. As per an online report[1], extreme weather like storms, heatwaves, and flooding have caused about 145,000 human fatalities across Europe in the past four decades, most of which resulted from heatwaves. These climate changes also seriously affect the economy, with losses amounting to half a trillion Euros in the same period.
Why Sustainable Supply Chains are the Need of the Hour?
As reported by a Gartner 2022 Survey, Emerging Priorities in Supply Chain
"72% of CSCOs do realise climate change impacts on supply chain strategy, specifically the impact of environmental disruptions."
CSCOs must determine how to implement short-term and long-term supply chain and organisational strategies. By implementing these strategies, CSCOs can combat the climate change impacts and avoid unforeseen disruptions. Also, CSCOs must align with various government regulations and policies to ensure sustainable supply chains. By adopting sustainable practices, companies can boost their reputation, reduce cost overheads, enhance operational efficiency, and build resilient supply chains. All these factors combined give the supply chain business the needed competitive edge.
Major Roadblocks That Hindered European Supply Chain in 2022
There have been numerous instances where geographical conditions hindered the global supply chain's efficiency and, in some cases, restricted trade policies. However, today this is not the case anymore, considering countries have opened their gates for free trade agreements for goods and services exchange to take place. Despite all this, a region's supply chain failures and innovations can ripple effects on other areas and the global economy.
The European Union is accountable for a 1/6th of the global GDP. As a result, Europe's supply chain can directly affect consumers and businesses outside the continent. Some major roadblocks that have off-late hampered the European Supply Chains include-
1. Port Bottlenecks:
The COVID outbreak caused several dents and strains in the global supply chain, impacting business cycles. In Europe, like other parts of the world, this led to rising congestion of ports and delays. The end-to-end traceability and digitisations are additional factors causing European supply chain despairs. However, the pandemic can now be said to be in the declining stage; the conditions haven't yet been better as compared to the pre-COVID era.For instance, the Rotterdam Port (The Netherlands) used to handle 439 million tonnes (in 2019), but in 2021, it handled 435 million tonnes, slightly better than the 2020 levels at 409 million tonnes. The Antwerp-Bruges Port in Belgium handled more freight volume in 2021 compared to 2020, but it was still lower compared to 2019 levels. [3]
2. Raw Materials & Semiconductors Shortage:
According to an online report[4], European supply chains have witnessed rapid price increases and supply shortages for raw materials. A majority portion of the companies in Europe have reported that the prices of raw materials will continue to have a noticeable impact on business performance. Apart from the shortage of raw materials, European supply chains were also impacted by a severe shortage of semiconductors, driven by the increased demand for electronic products and equipment within the automotive industry. The semiconductor shortage affected the European automotive markets, as vehicle production dropped by 2.3 million units.
3. Rising Inflation Rates:
Besides the raw materials shortage, increasing prices of common commodities also impacted the region's supply chain. Some members of the European Union saw record highs, for instance, Hungary, Latvia, and Lithuania at 25%, 20.7%, and 20%. The ongoing war also forced businesses to choose different suppliers. In such a scenario, when the suppliers have to be changed, businesses must remain cautious to avoid those that have poor supply chain visibility. A survey by Reuters has identified that the most persistent challenge today in Europe lies with the need for supply chain visibility. Without having a clear view of the inventory and activities, businesses tend to get vulnerable to an array of apprehensions. These usually include- delivery delays, productivity losses, surging prices, non-compliance, and, most significantly, poor customer experiences.
4. Harsh Weather Conditions:
One main challenge that has regularly impacted the European supply chains is inclement weather. Climate changes lead to regular storms and flooding, making the maritime European supply chain suffer badly.
For instance, the Rhine River in Germany is Europe's most significant commercial waterway, with many commercial vessels navigating through it every year. However, severe rainfall and drought caused massive shipping delays in the past few years.
Well, the observations from the recent European supply chains are clear. Thus, European companies rely on parts imports and components from other nations. A report published by the European Parliament[5] states that the goods imported in 2022 were responsible for 65% of the entire trade disruptions, leading to prolonged deliveries, increased costs, and lower customer satisfaction levels. This also had a major ripple effect on the economic vitality, resulting in losses mounting billions of Euros. Hence, to avoid all these unwanted supply chains and logistics bottlenecks, we're witnessing a strong demand for businesses to opt for digital supply chain solutions that will offer them complete real-time visibility.
What is a Sustainable Supply Chain?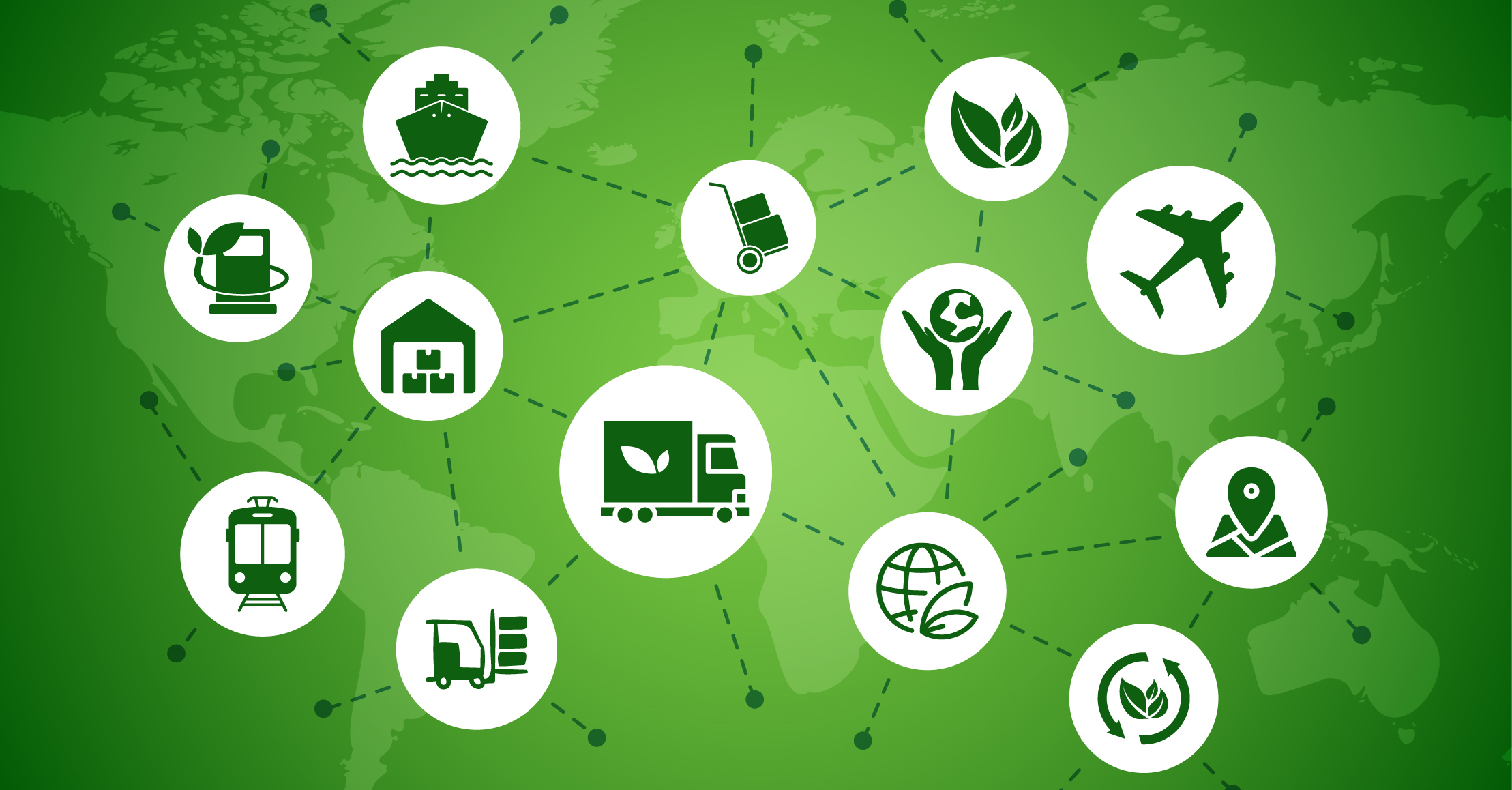 Traditional supply chain management is centered around speed, cost, and reliability of operations. Conversely, sustainable supply chain management combines the goals of maintaining environmental and societal values. A sustainable supply chain also includes the efforts taken by a business organization, keeping in mind the environmental and human impact of its products' journey. A sustainable supply chain aims to reduce environmental damage and positively impact communities' operations.
Benefits of Sustainable Supply Chains
A sustainable supply chain offers numerous benefits to businesses, right from minimizing the environmental impact to creating long-term values. Some of these include-
Benefits the environment
Helps businesses create long-term values
Gives enhanced reputation
Plays an important role in employee retention
Assists in attracting and retaining customers
Opens new windows for innovation
Common Challenges Related to Sustainable Supply Chains
The challenges related to supply chain sustainability are also similar to the overall challenges of sustainability management. However, the ultimate objective lies in becoming more thoughtful and careful management of supply chains. In order to become completely sustainable, supply chains must first overcome some of the major apprehensions and challenges, including enterprise knowledge gaps, significant maintenance costs, mixed customer signals, and partners' barriers to transformation.
Concluding Remarks
Supply chain sustainability will continue to prosper owing circular economy. Most leading logistics providers have shifted their focus to saving non-renewable energy sources by adopting best sustainable practices. Industry professionals have also started collaborating with premium suppliers, advocating for a circular supply chain strategy. Supply chain sustainability also offers businesses an array of benefits, thereby benefitting supply chain businesses and the environment equally.
Sources
[1] Climate change impacts, risks and adaptation: https://www.eea.europa.eu/en/topics/in-depth/climate-change-impacts-risks-and-adaptation
[2] https://www.gartner.com/en/supply-chain/trends/supply-chain-climate-change
[3] https://ec.europa.eu/eurostat/web/products-eurostat-news/-/ddn-20221116-3
[4] https://www.inverto.com/download/mailing/pressemitteilung/INVERTO-Raw-Material-Study-2022.pdf
[5] https://www.europarl.europa.eu/RegData/etudes/BRIE/2021/698815/EPRS_BRI(2021)698815_EN.pdf