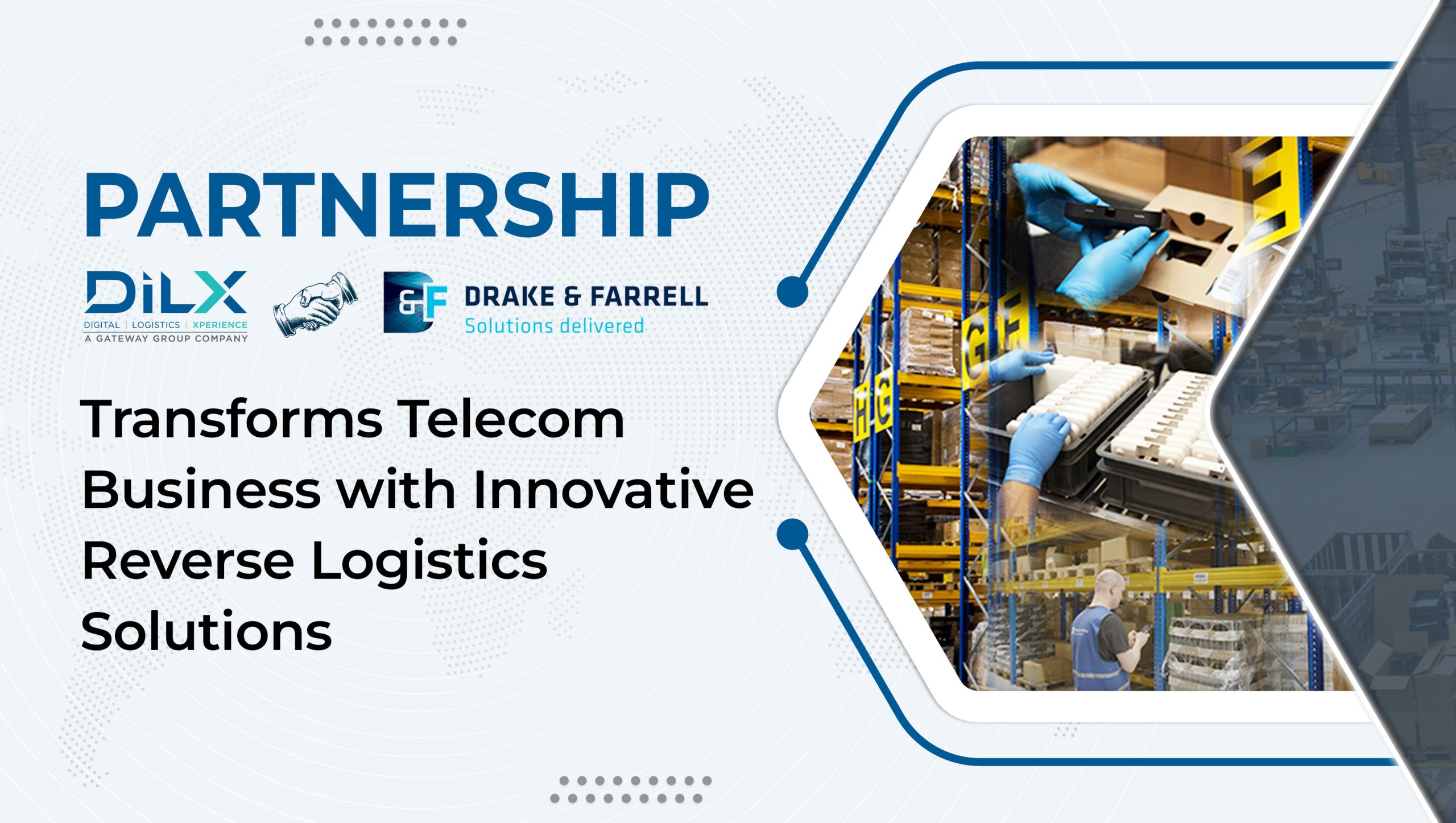 The DiLX-Drake & Farrell partnership empowers the customer experience, sustainability, and circular supply chain processes, resulting in lasting business partnerships. The Client aims to revolutionise e-waste management by providing their customers with circular supply chain solutions and sustainable reverse and forward logistics solutions. The Client delivers end-to-end sustainable and profitable results across industries like telecom, education, electric mobility, and FMCG.
Drake & Farrell's telecom business faced a myriad of challenges like stock visibility, shortages, losses, inventory buildups, locked investments, unnecessary movements, inaccurate reporting, slower responses, and data silos. DiLX Team, through its tremendous experience and in-depth expertise in Reverse Logistics, developed an interactive application for its field service mechanics. This app's development aimed to provide users with real-time stock information so the Client's Teams could focus on their core business competencies and growth areas.
With this application, the Client's internal teams are now able to –
Access stock and consumption details anywhere
Place requests from the start anytime
Stock transfers with engineers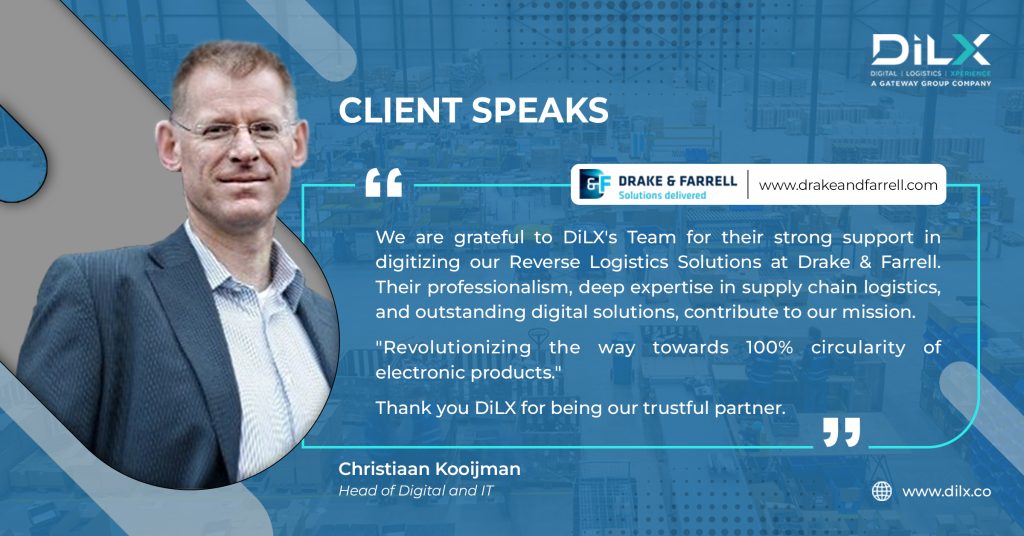 The development and implementation of this digital solution profited the Client in several ways. Drake & Farrell is now successfully bringing down their unwanted costs, increasing productivity, gaining complete visibility of their stocks, and, most significantly, reducing carbon emissions by averting all unnecessary movements. DiLX's expertise and vast digital offerings are now assisting the Client in achieving its grand mission.