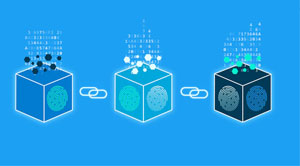 Blockchain technology is gaining attention in the areas beyond cryptocurrency. It is coming up with a new set of technologies- blockchain and finance, blockchain and IoT, blockchain and security, blockchain and logistics and so on. When combined IoT and blockchain, they simplify the process, enhance transparency and also guarantees safety. Moreover, many organizations are planning to convergence IoT and blockchain for practical reasons.
The Top Five Use Cases of Blockchain and IoT are:
Tracking Items: The application of IoT and blockchain can be beneficial for an organization to track the items. A proper and adequate supply chain system demands high expense, even though it can still lack the tracking function. It leads to a compromise on consumer safety and also puts the organization under threat. However, blockchain and IoT can help in solving these issues and save corporate reputation with their advanced innovation, incident detection, and resolution capability.
Smart Contracts: Firms can go for the adoption of bitcoin and IoT in contract performance. Information produced by IoT regarding the shipping and the product quality details and can benefit or leverage the critical performance indicators for other partners of the supply chain. Smart contracts can also help in simplifying payments amid the concerned parties. It can further help organizations to assess their profit more effectively, gather more detailed feedback and also enhance the performance characteristics.
Quality Certification: Firms can apply IoT as a method of supervising the production quality, exceptions and deviations. It also helps in building the process of quality verification and certification. Blockchain can be used for sharing data on the quality and variety of products and services with others.
Minimizes Risk: IoT and blockchain can be implemented in the shipping document to reduce risks related to the delay in the supply chain and also eliminate manual errors. Such problems can cause damage to time-sensitive cargo like food and medicines. IoT solves this issue by uploading relevant and necessary information directly to the blockchain, where it is automatically validated.
Automatization: Blockchain has removed the dependence on intermediaries and has provided a more transparent and seamless transaction platform. Such as banks, it allows companies to save money and time required for processing a transaction. Therefore, if it is a peer-to-peer payment system, blockchain offers a range of benefits that can simplify the activities for many companies.
Author – CIOReview
Courtesy of https://www.cioreview.com/news/top-five-use-cases-of-blockchain-and-internet-of-things-nid-27486-cid-176.html