END-TO-END LOGISTICS
INNOVATION PARTNER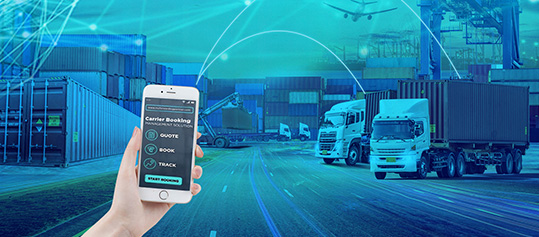 DiLX: Your Digital Partner of Choice for the
Transport and Logistics Industry
DiLX is an end-to-end Logistics Innovation partner that develops and deploys Augmented Supply Chain software solutions. We offer a Consulting-led approach, SaaS-based frameworks and bolt-on solutions, Digital Engineering Services and World-class 24/7 Support.
With Orbit Newscast, we aim to keep you updated on the latest developments in the Supply Chain industry. So, we welcome you to the first edition of our Newsletter!
During the pandemic - We kept the world moving!
The COVID-19 pandemic highlighted the need for supply chain connectivity and visibility more than ever. Underlining our reliance and dependence on technology to keep the economy rolling, logistics is vital to keep the world moving. DiLX accomplished continued success and earned customer recognition globally. Here are some of the biggest milestones we achieved:
| | |
| --- | --- |
| » | Successful launch of the Next Gen ORBIT SaaS Suite - Read more |
| | |
| --- | --- |
| » | DiLX webinar with partner Allard Nijhof from Nijhof Wassink - Read more |
| | |
| --- | --- |
| » | Strategic Cooperation with Innovation Partner Neele-Vat - Read more |
| | |
| --- | --- |
| » | The world's best logistics platform for the FEED industry - Read more |
Innovating the Food, Feed &
Beverage industry
With the implementation of integrated applications to optimize the end-to-end process from Order to Fulfilment while balancing retail requirements and safety, we bring cooperation between manufacturers and transport companies to the next dimension and help operators increase their efficiency levels. Read how DiLX is digitally transforming the feed, food, and beverage industry.
Read more
Dynamic Pricing Engine - The most prominent market demand


Tariff management needs to adapt to the highly disruptive market changes. The highly complex pricing data needs a full-proof tariff management strategy. To offer the right pricing, stakeholders need insights into market price data, competitor insights, internal cost data, historical customer data, and much more.
2021 - The Way Forward
DiLX aims to transform the logistics and supply chain processes
by deciphering the next challenge and introduce newer approach for:
Integrated Commercial Offers and Tactical Pricing
Digital Freight Matching
Elastic Logistics
Higher Utilization and Optimization of Assets
Real-time integrated logistics score card
Marketplace & Omni Channel Solutions
Dynamic Pricing & Tariff Management
Planning and Route Optimization (X-Server)